As the title suggest, i present you; the M1 Abrams' interior drawing, trying my luck with the Fan art Contest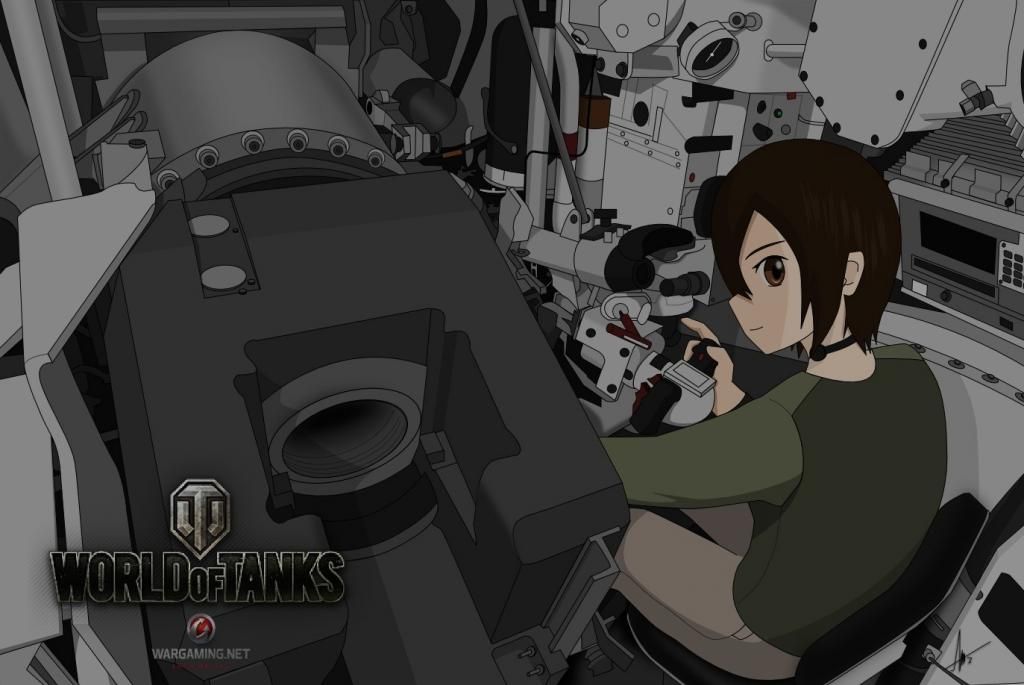 The Story behind this illustration is that i was inspired to draw an interior illustration of a tanks with anime-style drawing implemented to it; since i'm a hardcore fan of Girls und panzer. But why M1 Abrams? well, since there's ton of fan-art out there about this tank, but i rarely saw a rendered drawing that shows the inside of a tanks (except the cutout diagram). And i was inspired by one of the Girls und panzer character; Chouno Ami.
I work for free by the way, even if people pays me to draw this kind of art, i would draw them for free; because my passion is to draw and share it with everyone. And this one is no exception. Hope you guys would enjoy this and a feedback would be handy for me to improve my drawing in the future.
I know the Abrams is not even featured in WOT... but it is a tank, so why not?
This drawing is not only my first fully-detailed drawing i've ever created, but also the most complicated and hardest drawing i've ever done so far
Program used: Inkscape
Time taken: Approximately 24 hours (3 days span)
Alternate link: http://sai3108.devia...hatch-487716071
Keep Improving WG, i will always love WoT
Edited by Kuroneko31, 12 October 2014 - 03:56 AM.