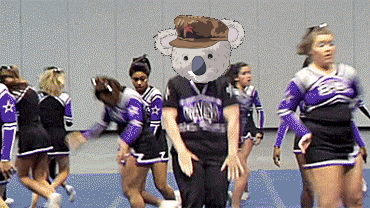 Enough said. Now onto the rest of the news.
LUCK HEADLINE LINK~!~!~~!!~~@!
This OP is continuing to increase in outdatednessness... so in order to clear some things up - without scrubbing the below chronological history of the family's development...
Just jump straight to Fruity's recruitment post of awesomeness!
http://forum.worldof...943#entry869943
----
Old stuff below...
----
Now proudly introducing our third clan...
PBFG!!!
in addition to
PBKAC and PBLAC LUCK!!!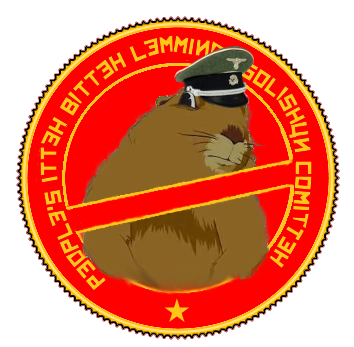 We are expanding!!!
PBKAC is our primary CW clan in the east, while LUCK is going CW nuts in the central west. You'll be under the same roof, sharing our TS, bad@poasting and bad@tanking approach. Our win rate requirement remains, but we will funnel those who don't have a tier 10 just yet into PBFG.
Also for those curious about PBKAC...
http://forum.worldof...pbkac-a-history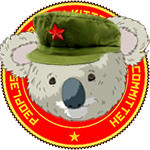 PBKAC's roots are from the NA server where we remains one of the premier bad poasting clans. Now we are here aspiring to continue that tradition.
We have a forum that we are starting to use at http://pbkac.enjin.com/ so feel free to drop by although guest privs might make it look a little empty.
Our CW outlook is refine our ranks so are looking for >55% players with CW viable tanks who can get onto Team Speak 4 - 5 nights a week.
PM me if you're interested in adding some more Koala to the forums and CW map!
Oh, and a new section of the OP - the current 'best imagery' spot...
Current holder:
Second place...
Edit: Note to self, get a better recruitment page.
Edit 2: Note to potential recruits, we are so strict with our WR policy that there will be compulsory WR padding sessions upon joining... PM me if you are on the cusp (we are flexible).
Edit 3: We're on the map ... the map that isn't working right now... at this rate we will hold the LZ 4 evar!
Edit 4: The map is working again, and it still has us on it. \o/ But we need more CW players to help expand. If you're interested let me know.
Edit 5: Recruiting has been going swimmingly on SEA... We are just about full up but will consider applications. A second clan is also in the works so stay tuned!
Edit 6: PBLAC formed! PM me if you would like to chat about either clan and i'll point you to the relevant recruiter.
Edit 7: Congrats to the PBKAC contingent at supernova. 2 teams in the final 8 and 1 team a narrow second place. A great weekend!
Edit 8: our recruitment OP is horrible. Don't be horrible. Join KAC/LAC/FG today!
Edit 9: corrected tank requirements for LAC - 10s or a mk1 required.
Edit 10: getting LUCKy!
Edit 11: Extra luck added.
http://forum.worldof...07#entry1143107
Edit 12: Feety wants a link too
http://forum.worldof...39#entry1143939
Edited by Ezz, 19 November 2014 - 11:32 AM.