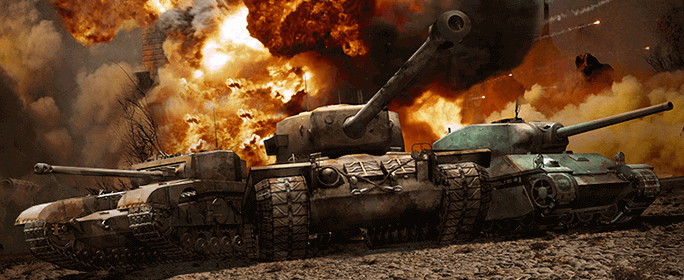 Planning and execution are crucial for this event. Be sure to choose your platoon-mates wisely as 1000 gold is at stake!
Missions start: 4 March 2016 at 13:50 (UTC+8)
Missions end: 7 March 2016 at 13:50 (UTC+8)
Mechanics:
Limited to tanks tier 5 and higher.

Complete the following in the same battle:

Redeem the x3 EXP for the first victory
Complete the Baptism of Fire mission
Complete the Brothers in Arms mission

Submit the following in a comment:

Screenshot of the Personal Score tab of the in-game Battle Results showing that all 3 objectives were been completed.
Replay of the battle uploaded to Wotreplays.com

Duplicate entries will be disqualified.

Deadline of entry submission is on 7 March 2015 at 15:00 (UTC+8).
Prize:
 1000 gold (20 winners)

Randomly drawn from qualified entries.
Important Reminders:
The submission thread will open for entries on 4 March 2016 at 14:00 (UTC+8).

Players may submit as many entries as they wish but may win only once.

Players must submit their own replay of the battle.

Don't know how to post your screenshots? Check this guide! Image links will also be accepted as entries.

Winners will be announced via the submission thread within 1 week after the submission deadline.

Prizes will be awarded within 2 weeks after the winners are announced (usually sooner!). Prize awarding updates will be indicated in the winner announcement post.