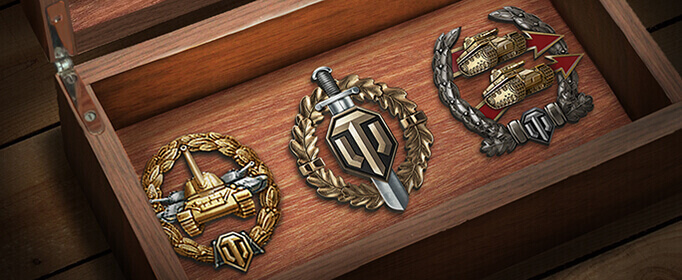 Here are 3 ways to win the elusive Type 59 as well as the FCM 36 Pak 40  and the Pz.Kpfw. 38H 735 (f)!
Event start: 18 May 2016 at 00:00 (UTC+8)
Event end: 31 May 2016 at 23:59 (UTC+8)
Registration:
Let us know that you're joining by posting "Count me in!" in the registration thread.
Players may NOT use a different forum account to register a different in-game name (IGN) for participation.
Registration will close on 23 May 2016 at 14:00 (UTC+8).
Mechanics:
Limited to tanks Tier 5 and higher and Random Battles.

Acquire the following Battle Hero achievements during the event period:

Top Gun

High Caliber

Confederate

Get each achievement at least 10 times to gain access to the special random draw:

10x Top Gun = 30 winners of 3 days premium
10x High Caliber = 30 winners of 500 gold
10x Confederate = 30 winners of 1 Garage Slot

Players who acquired each medal the most number of times will receive the following prizes (1 set of prizes each for Top Gun, High Caliber, and Confederate):

1st place: Type 59 + Garage Slot
2nd place: FCM 36 Pak 40 + Garage Slot
3rd place: Pz.Kpfw. 38H 735 (f) + Garage Slot

Players will not need to submit screenshots or replays for this event.

Only battles fought while the missions are in effect will go into the official count.
Important:
Players can qualify for all 3 random draws as long as they meet 10 achievement requirement for each.

In the event of ties for the 1st to 3rd place, the player who acquired the medals over fewer battles will get the higher rank.

Example: 2 players each got 50 Top Gun medals with Player A having 80 battles while Player B having 100 battles. Player A will get a higher rank than Player B.

Tank winners who already have the prize tanks will be awarded 1 garage slot and the gold value of the tank.

Winners will be announced via the discussion thread within 1 week after the event concludes.

Prizes will be awarded within 1 week after the winners are announced (usually sooner!). Prize awarding updates will be indicated in the winner announcement post.